Chemicals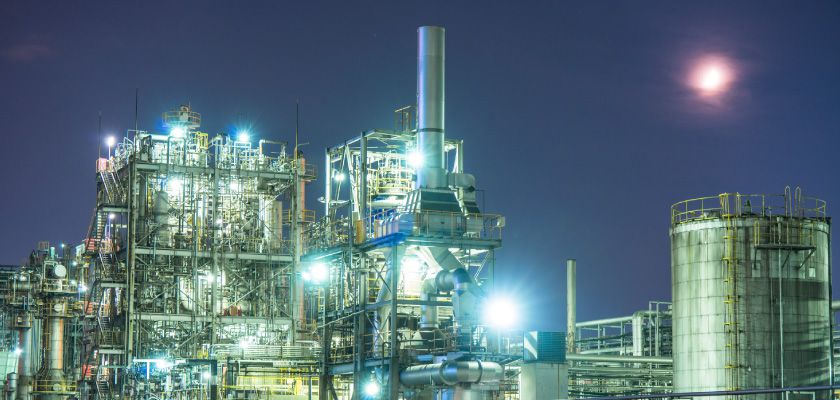 [ Chemicals ]
We offer a wide range of products to support your business, including but not limited to, basic and functional chemicals.
Since the inception of our company in 1906, supplying chemical products have been the central core of Kowa Emori. We have diversified our portfolio to now offer products ranging from commodity chemicals to high value-added chemicals in the local Japanese market as well as in international markets that require import-export and trilateral transactions. Kowa Emori is not a "trading" company in the traditional sense. With decades of experience and expertise as a highly specialized trading company, we can meet your diversified needs such as by providing contract synthesis and manufacturing. To provide additional value, we also utilize our extensive global networks in Japan and overseas to supply you with the latest information about upcoming technology developments, market trends, and supply & demand. With vast resources on hand, we can propose the absolute best solutions to our customers.
[ Synthetic resins ]
We can meet all your needs such as by supplying general purpose resins and/or functional materials.
We supply commodity plastics, engineering plastics, resin products, and molded products for the following industries: construction materials, consumer electronics, automobiles, OA equipment, telecommunications, and sundry goods. We will arrange and coordinate everything based on your specific needs by taking the time to develop a thorough understanding of your business situation. Sourcing raw materials, recommending new utilities, introducing innovative materials for product development and improvements, and implementing the switch of metallic components to resin components are just a few of the services we can provide. In addition, our subsidiary company, Hokuriku Chemical Industrial Co., Ltd., serves as our trusted manufacturer and supplier of resin.
Inorganic chemicals
Chlor-alkali products, Ammonia/Phosphorus/Sulfuric acid, Silicon, Metal catalyst, Rare metal, Fine ceramics
Organic chemicals
Acrylic acids, Urethane, Alcohols, Aldehydes, Amines, Paraffins, Organic acids, Aromatic compounds, Fluorine compounds, Solvents
Fatty acids, Surfactant
Natural higher alcohol, Glycerin, Fatty acid, Aliphatic ester, Anionic/Nonionic/Cationic surfactant, Special surfactant
Pharmaceutical and cosmetic materials
Intermediates, Excipients, Lubricants, Ethanol, Fragrance, Surface active agents(natural/synthesis), Preservatives, Bottle containers, Refill pouches
Paper chemicals, Materials of information recording paper
Starch, Esterified starch, De-Inking agents, Strength agents, Sizing agents, Water repellent/Oil repellent agents, Slimicides, Coating agent, Film, Release paper, Pigments, Dyes, Dye fixer, Resins for toner, Color developer, Wax, Improving agents
Electronic materials
PET film, Vapor deposition films, Electronic grade chemicals, Vehicle, Metal/Ceramic/Glass(powder/paste), Grinding acid, Cleaning solutions, Organic EL materials, Material for photoresist, Material for LiB, UV-curable resins
Adhesive ingredients
Adhesive of acrylic/silicone/urethane, Hot melt, Monomers, Tackifying resins, Emulsifier, Thickener, Filler, Preservative, Crosslinker
Paint and ink materials
Solvent, Resin materials, Dyes, Pigments, Functional dyes, Flame retardants, Lubricants, Antimicrobial, Antistatic agent, Inorganic Fillers, UV absorber, Plasticizer
Detergent/Surface treatment chemicals
Cleaning solutions for metalworking, eco-type, Degreasing agent, Stripping agent, Etching agent, Rust prevention oil, Lubricants, Neutralizer, Copper, Nickel, Zinc, Glycol solvent, Chelating agent, Dispersion stabilizer, Fungicide, Sodium gluconate, Anhydrous sodium metasilicate, Soda ash, etc
Heat-resistant material/Refractory material
Monolithic refractories, Ceramic binder, Alumina/SiC fired refractory



Effluents/Exhaust gas treatment agents
Defoamer, Deodorant, Activated carbon, Coagulant, Dehydrating agent, Organic coagulant, Chemicals for biological sewage treatment, Filter, Reverse osmosis membrane, Caustic soda, Hydrochloric acid, Sulfuric acid, Sulfuric acid band, PAC, Ferric polysulfate, Sodium hypochlorite, Hydrogen peroxide
Energy
Industrial gas(Heavy oil A, Heavy oil C, Butane gas, Biomass fuel)
OEM
Regarding synthetic reactions of medical and agrochemical intermediates and fine chemicals for electronic materials, from trials to mass synthesis, we will introduce the best partners, considering raw materials, production equipments, and technologies.
Packaging materials
Drum container, Metal can, Volume reduction bottle, Cubitainer, Cushioning material, Palette, Shrink film, Intermediate Bulk Container, Cardboard, Drum inner bag, Flexible container bag, Binding tape
Commodity Plastics
PE, PP, PS, ABS, PVC, Domestic blands and imported products from overseas, off-grade resin material, Recycled resin
Engineering Plastics
PA, PC, POM, PBT, PEEK, LCP
Thermosetting resins
Phenol, Urea resin, Melamine resin, Unsaturated polyester, Epoxy
Synthetic resins
Film, Sheet, Nonwoven fabric, Functional film product, Packing material, Prepreg
Molded plastic products
Insert molded products, Precision injection molded product, Structural parts, Blow molded products, Two-color molded products, Extruded product
Subsidiary resin products
Various masterbatch, Color masterbatch, Resin modifier