Electronics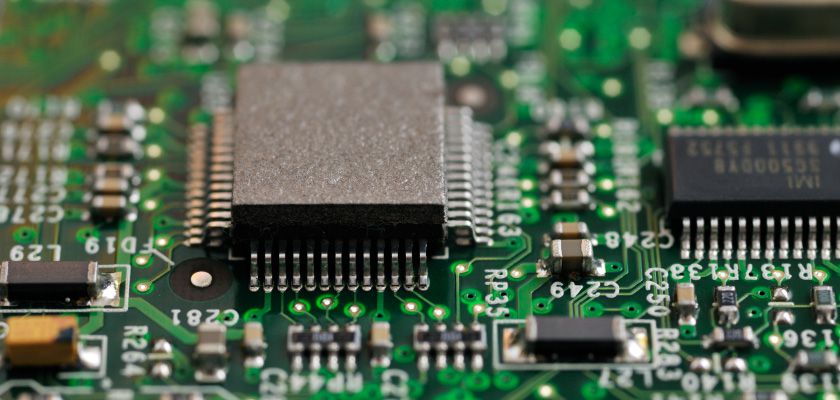 [ Electronic materials ]
We procure the best raw and auxiliary materials by being mobile and flexible.
The raw and auxiliary materials we provide are components in many important electronic devices. These devices play a critical role in supporting the entire global electronics industry. Thus, we ensure that only the best solutions are offered to our customers. By understanding the ever-changing social environment in Japan and in foreign markets, we can be flexible and adapt to the latest trends of the electronics industry. Kowa Emori will not only obtain materials from major international manufacturers, but will also acquire materials from medium-sized manufacturers that meet our stringent requirements for excellent technical capability, quality, delivery capacity, and prices.
[ Electronic Devices ]
We offer an all-in-one-stop manufacturing experience and are always looking for new ways to add value.
We handle a wide range of electronic devices in various countries, including semiconductors in Japan and overseas. We can meet all your requirements for single components, custom products, and/or unit products that combine parts. In addition to selling off-the-shelf products, we do integrated manufacturing that can include planning and designing, such as OEM, EMS and ODM. Leveraging the manufacturing and production network cultivated by our group, we have established a thorough follow-up system to develop business and create new value.
Electronic materials
Functional chemicals/Semiconductor chemicals/Chemicals for capacitor
Semiconductor grade chemicals, Etching resist/Cleaning agent/Stripping solution/Developing solution/Electrolysis solution/Ethylene glycol, Boric acid/Adipic acid, Conductive polymer


Functional film/Industrial tape
Release film, Slightly adhesive tape, Dicing film, Heat-resistant tape, Tape punching/lamination
Synthetic resins/Molded products
Engineering plastics, Thermoplastic resin/Thermo-setting resin, Silicone rubber, Plastic mold, Insert mold
Filter(general-purpose to special-purpose)
Depth filter, Pleated filter, Membrane filter, Stainless steel filter, Activated carbon filter
Precious metal materials/Magnetic materials
Sputtering target, Silver nitrate, Ferrite-core material, Metal powder



Electrode materials/Plating chemicals/Solder materials/Adhesive materials
Ag/Cu/Pd paste, Plating chemicals, Solder/Flux materials, Potting agent, Heat-resistant adhesive




Abrasive materials
GC/C/WA/A, Polishing ball
Inorganic chemicals/Organic chemicals
Inorganic chemicals, Organic chemicals



Silicone materials
Oil/Grease/Silane, Heat radiation/Conductivity/Heat shrinkage material
Metal materials/Metal parts
Extruding/Cutting/Pressing products, Silicon wafer, Rolling/Slitting metal products
Packing materials
Embossed carrier tape, Paper carrier tape, Cover/Top tape, Bottom tape, Reels
Electronic devices
Electronic component
Capacitor, Resistor, Transformer, Inductor
Mechanical parts
Switch, Connector, Acoustic devices, Actuator, Mold injection parts, Extrusion molding parts(plastics/aluminium), Heatsink, Sheet-metal part/Pressed parts, Harness, Light guide plate, Light guide bar
Control instruments
Relay, Mechanical switch, Buzzer, Measurement machine
Semiconductor
Sensor, LED, Discrete devices, System LSI, Analog LSI
Battery/Power supply
Electric double layer capacitor, Lithium ion battery, Nickel hydrogen battery, SW power supply, Custom charger, Customized charger and circuit
Secondary materials
Solder, Flux, Adhesive, Packing materials
Display/Panel
LCD, Touch panel, Camera module, Panel PC
Board and unit assembly
EMS service, Mounting service